Join Our Waiting List
"The Best Things In Life Are Always Worth The Wait!"


Thank you for your interest in one of our AKC Teacup Yorkshire Terrier puppies. If you are interested in one of our teacup yorkie puppies

and would like to be placed on our Yorkie puppy waiting list, please feel free to email us or fill out our contact form on the bottom of the page.
Many people contact us wanting a puppy right away and depending on litter sizes, that is certainly an option.

Depending on the

length of our waiting list and litter size, the wait can sometimes be 6 months before one of our puppies comes available. We are

purposefully a small breeder We also devote a full 10-12 weeks to each of our puppies. One your puppy has been reserved for you 

buyers are welcome to visit our home any time. We also send photographs and other media so that buyers can begin to establish

their relationship with the new puppy as soon as possible. We also like to start calling your new puppy by their new name and

encourage adoptive families to name their puppy.
*We only approve families that have demonstrated to us that they are ready for a long term commitment.

We take a very personal approach to assisting each buyer in choosing the perfect Yorkie . Because our approach is so very personal,

We maintain a high level of contact with our new families; answering questions, phone calls, and emails take up a great deal of our

day, when litters are born, contact increases. We feel this is important for us to get to know our new families so that we can prepare their

orkie specifically for them.
"The Best Things In Life Are Always Worth The Wait!"
The worst thing you can do is be in a big hurry and shop for a pup based on it's markings, availability, or the lowest price.

NEVER PURCHASE A PUPPY FROM A PET STORE; quality breeders NEVER sell their puppies to pet stores!

You will receive with out a doubt a puppy mill puppy.   Take your time in your search and know what is important to you before you start.

You are adding a new member to your family, isn't in your best interest to find a breeder who will raise your puppy in their home

and provide the best care available? The benefits of waiting patiently for something very special can save you in heart ache, vet bills

and disappointment that came with a poorly bred dog. Good things are always worth the wait!

JOIN OUR WAITING LIST
The easiest way to keep up with everything that is going on at Priceless Yorkie Puppy and our Yorkshire Terrier Puppies is to be

added to our waiting list. Potential adoptive families will receive email notification with yorkie puppy pictures and information on

all of our new puppies as they become available. Fill out the our contact form to Join our Priceless Yorkie Puppy waiting list or

contact us through email.


*All waiting list families are given first priority on our waiting list before offering puppies to the public.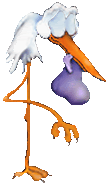 *Please Note: Puppies are available on a first come basis, No exceptions doesn't matter where you are on the list. As soon as

puppies are born we email (birth photos and birth weights) and call everyone on the list~anyone interested may then at that point

can put down a deposit to hold their requested puppy choice only after my puppy adoption application has been filled out.

Thanks so much. To be considered as a potential adoptive family please Please fill out and email  my adoption questionnaire:

which makes you one step closer to your new puppy. Puppies come with a one year health guarantee, puppy starter kit, and